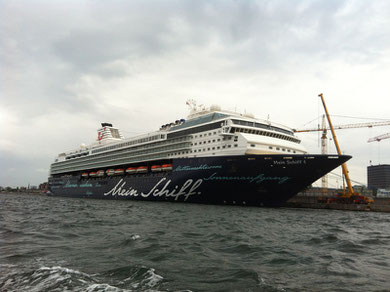 I have been on a cruise short trip with 10 gals, as one of them turned 40. This was our present for her and of course we couldn't let her go by herself, so we all joined her. Was such fun!
We started in Hamburg went to Oslo - Copenhagen - and back to Kiel.
Going to show some pics in the next days....
Eine meiner Freundinnen wurde 40 Jahre und hatte als Geschenk die Kurzreise mit Mein Schiff von uns allen Freunden geschenkt bekommen. Klar konnten wir sie nicht alleine auf die Reise gehen lassen, also waren wir 10 Mädels gemeinsam unterwegs. Echt klasse!! :)
Die Reise ging los in Hamburg über Oslo - Copenhagen und zurück nach Kiel.
Bilder zeige ich in den nächsten Tagen....