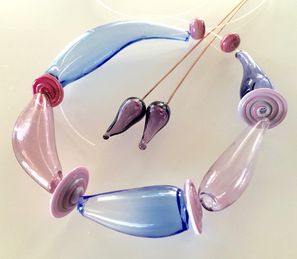 Yeaahh!!
These tubes are from yesterdays workshop and I'm so happy, how these turned out!
Sure, there is still some improvement to do - meaning a lot more practice - but these are flawless and ready to go in a necklace :D
The hollow head pins are made two weeks ago. I was trying on them before I started to try the hollow tubes.
I just need more time to practice. Not easy as I have a trunk show on facebook on Thursday :)