New Online Trunk Show on Facebook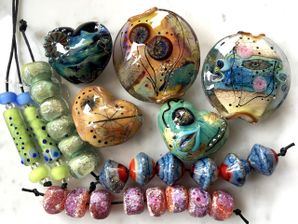 Hi everyone! I want to invite you to my newest beads online trunk show on Facebook.
These are just a few of my newest beads - so come on over and check it out! :)
https://www.facebook.com/groups/GlassOpenMarket/
I'm adding beads constantly during my day, between making beads and taking pics.
The show has already started and will go on until Friday 11th, 8pm CST