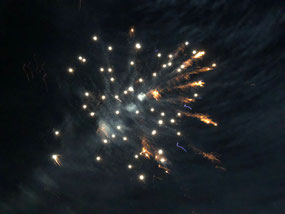 I already started the new year with my first show and the everyday life has caught me already again. It was nice to have some slowlier days between Christmas and the new year. A lot happened the last year and the last sad thing was, that I needed to put my sweet old dog Lucca on 12/30/17 to sleep 😓
But it was also a good year and I'm thankful when I look back .... all the nice people I met on Facebook. Some became really friends to me and this is so much worth in this fast living world! 
I will go on with making my beads - I have some new things planned and I'm curious what this new year will bring. 
So, please join me on my bead journey through this year ☺️